20-06-2023 07:45
Read more at easyfinancetips.co.uk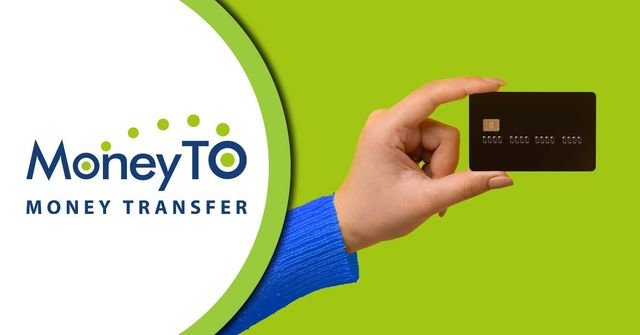 The London-based remittance operator MoneyTO announces the launch of a new partnership with Checkout.com, the global payments solution provider. Through the partnership, customers in the UK now can send money directly to Visa and Mastercard cards in 35 countries, including Armenia, Austria, Azerbaijan, Belarus, Belgium, Cyprus, Czech Republic, Denmark, Estonia, Finland, France, Georgia, Germany, Greece, Ireland, Israel, Italy, Kazakhstan, Latvia, Lithuania, Luxembourg, Malta, Moldova, Mongolia, Netherlands, Philippines, Poland, Portugal, Romania, Slovakia, Slovenia, Spain, Tajikistan, Turkey, Vietnam. The service will be expanded across more countries later this year.
Remittances are an important stream of income to families all over the world, particularly in emerging markets where they count the most and provide further opportunities for improving people's lives.The funds are used to cover everyday essential expenses, healthcare, education costs and emergencies, pay off debts and utility bills. In 2021 remittance flows reached $600 billion, according to the World Bank. Over the last 20 years, remittance flows have grown five-fold in value.
"We know how important it is for many of our customers to have fast and easy access to money transfers needed for everyday essentials. So, we are delighted to simplify the process for our customers and offer them more ways to support their loved ones. MoneyTO allows people to transfer quickly, by sending money directly to the recipient's card with a few taps. The transfers are available 24/7, so everyone can send the money any time of the day" said Galina Selicka, CEO of MoneyTO.
The new service of MoneyTO is making the process of money transferring easier for both the sender and receiver. Using the MoneyTO mobile app or visiting https://www.moneyto.co.uk/ people can securely send fast and low-cost remittances online, without paperwork. Only the recipient's name, card and phone numbers are required to make the transfer. The senders could pay with Visa or Mastercard cards, or from a UK bank account.
"Traditional money transfer providers often charge high fees. The cost is my primary concern, because if I have to pay higher fees, that reduces the amount I can send to my parents in Bilbao. I was looking all the time for a convenient and cheap way of transferring money back home. Now I have started sending money with MoneyTO, they generally offer very competitive exchange rates and a flat rate for transfers to the bank cards", said Miguel Pérez, real estate manager who moved to Sheffield from Spain 8 years ago.
Sending money to the bank card with MoneyTO costs just £1, regardless of the amount sent. New customers can enjoy the MoneyTO service, making the first two transfers fee free.
Also Read: Why becoming a landlord is still a smart investment move
Recipients also have already recognised the ease of receiving money in this way – no longer needing to find pick up locations and stand in a queue. The money arrives to their cards instantly. The service eliminates the need to handle cash.
"In my experience online transfer to the card is a very convenient way, especially for remittances between countries. I have three small children, my schedule is busy, so I don't have time to visit money transfer stores twice a month to receive money from my husband. Today, many of us find ourselves with multiple bank cards and usually make purchases by card instead of using cash. Moreover, you can withdraw money from just about any ATM if you need cash", said Zuzanna Kowalczyk from Krakow, Poland.

"We're thrilled to drive digital services and better support expats and empower them. MoneyTO will continue working toward building partnerships with leading companies to meet people's needs, make financial services more accessible and easier to use", said Galina Selicka.
The MoneyTO mobile app can be downloaded for free from the AppStore and Google Play.
*Download MoneyTO mobile app from Google Play or AppStore .
---
Read more at easyfinancetips.co.uk