06-02-2019 19:00
MoneyTO online money transfers may now be paid out at 256 branches of Banco Boliviarano throughout Ecuador. This extensive coverage includes cities such as Quito, Guayaquil, Cuenca, Machala, Manta, Esmeraldas, Ambato, and Loja.
MoneyTO Ltd is an established and reliable service in the financial industry that is always open to forging new business partnerships and increasing its global payout network. With the dynamic partnership of MoneyTO and Banco Bolivariano, the transfer service will enable nationals to send payments online without the need to resort to expensive and inefficient intermediary services. Now, rather than traipsing to the offices to wait in a long queue, all one needs for making a transfer is to have a Visa or MC and to register at MoneyTo website. The recipients will receive the money in just five minutes and can access it at one of Banco Bolivariano's many branches. MoneyTo offers the low fee of 2.5% and will convert GBP to USD at a competitive exchange rate.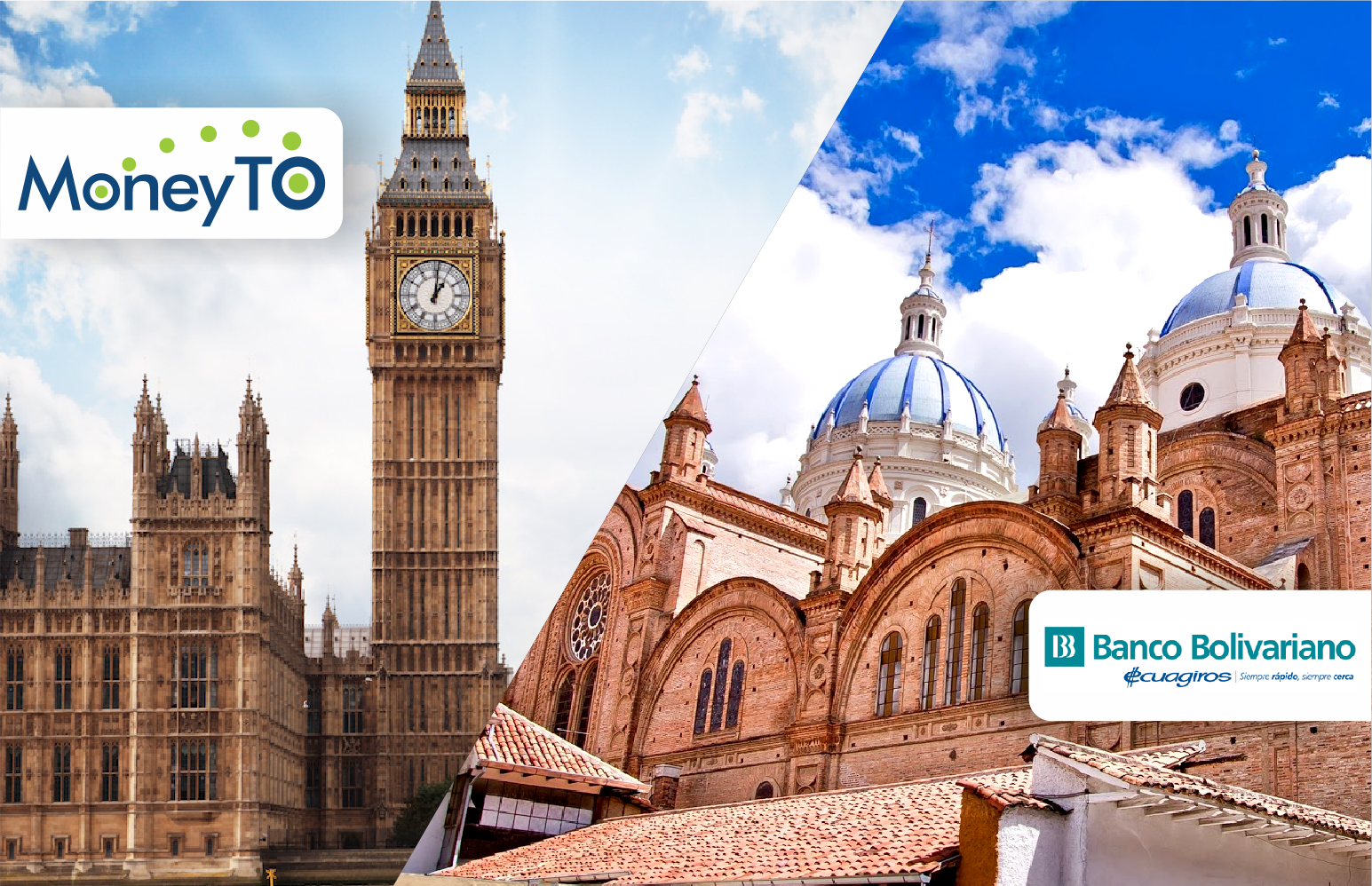 The need for quick, efficient payments to Ecuador from Europe is increasing annually. One of the main reasons for this rise in the need for money transfers is the increasing number of Ecuadorian migrants abroad. The World Bank estimates that in 2017, a sum of USD 13 million was sent to Ecuador from the UK alone, which marked a 10% rise as compared to the previous year. This isn't just isolated to Britain; within Europe, both France and Spain are also a major source of remittances to Ecuador. So, considering clients' requirements and needs in a convenient money transfer system, MoneyTO went into partnership with Banco Bolivariano, the forth biggest private bank in Ecuador.
Commenting on this new partnership, Galina Selicka, CEO of MoneyTO, stated:
"We are thrilled to be forging this new working relationship with Banco Bolivariano. We anticipate that our clients will enjoy our service in Ecuador. MoneyTO always aims to simplify international money transfers for many clients, who are constantly sending money home to support their families and friends. So we are always looking to create new global partnerships, and this is a great example of that."